Guzmania Mania!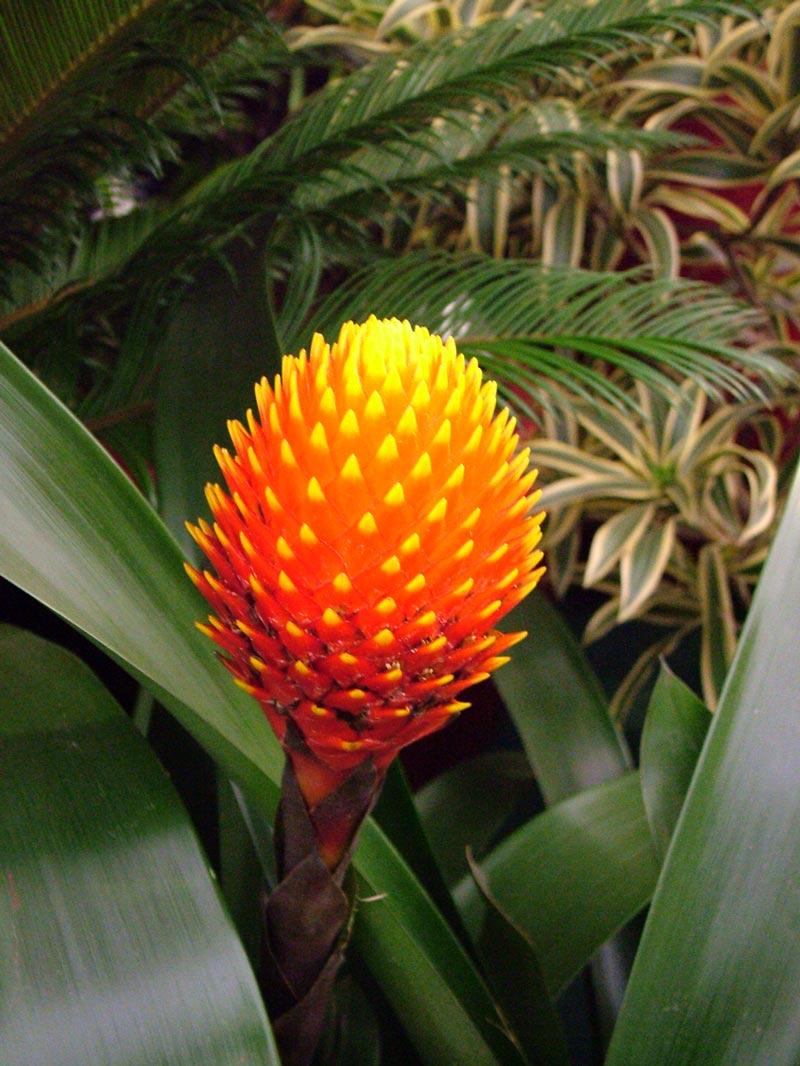 One of the most stunning flowers we had at Hampton Court. Vibrant orange/red with yellow tips on a spike that can reach up to three foot in hight. Guzmania is a glorious cenrtepiece that will outlast any bunch of flowers. They attracted alot of interest at the show and are available for delivery from House of Plants, providing house plants and conservatory plants nationwide.

Site: Bright indirect light.
Temp: Average warmth after flowering and hates cold or dry air, keep the humidity up.
Water: After flowering keep the well at the centre of the plant topped up over the growing season. In winter keep on the dry side and do not water into the 'well'. Keep humidity up by misting.
Feeding: A very weak liquid feed every month or so over the growing season.Tip: A tip to get it to reflower is to let the water dry in the centre of the plant then place it in a plastic bag with a ripe apple for a week or so. The apple gives off ethylene gas which stimulates flowering (This works for other plants as well) .